Hydraulic Shower Trolleys
A comfortable hydraulic height adjustable shower trolley that ensures efficient and safe patient handling and is available in three different lengths. The trolley can be used for many different purposes such as showering, dressing and nursing. All TR 2000 models are supplied with gray mattress, gray pillow and flexi drain hose and are ready to use immediately after unpacking.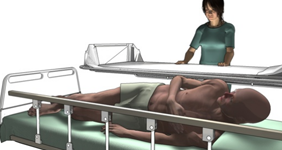 TR 2000 Movie
The TR 2000 movie gives you full access to all its features.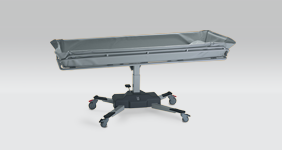 Wide usage
Trolley can be used for resident with different needs in all types of care enviroments for showering and other convenient purposes such as changing and treatments.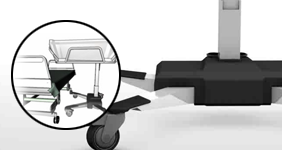 Side mounted column
The unique side mounted column enables the trolley stretcher to overlap the bed surface for a safe person transfer.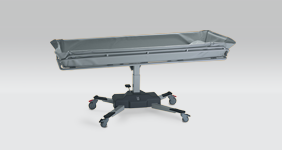 Height adjustment
Handsfree foot operared height adjustment for an ergonomic attendant work enviroment.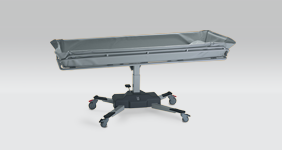 Different stretcher lengths
Available with three different stretcher lengths (1600, 1900, 2100 mm) to suite different residents and care enviroments.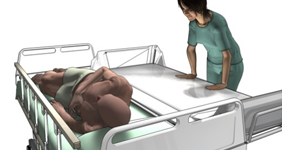 Easy access
Low chassis for easy and convenient access to various bed frame heights.